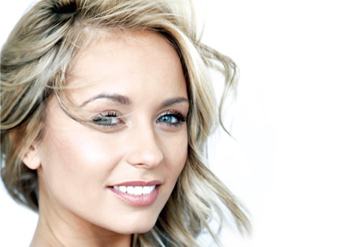 Are you tired of being unsatisfied with your smile?
Looking for an alternative to metal braces?
Quick Straight Teeth™ now makes straight teeth affordable. No "train-tracks" no "Ugly Betty" just beautiful, invisible braces at an affordable price.
Quick Straight Teeth™ is the most affordable, comfortable and effective way of straightening your teeth to give you a perfect smile. The invisible braces work by only concentrating on the front 6 to 8 teeth. Quick Straight Teeth™ braces for teeth can correct mild to moderate problems quickly, making it more affordable than similar options and more agreeable to patients to have straighter teeth and affordable braces cost.
You also need not fear wearing our Q Fixed, teeth straightening, adult braces. "Train tracks" are not the look we go for! The Quick Straight Teeth™, an invisible braces system uses only clear braces (brackets) and tooth-coloured wires, making the clear braces virtually invisible in the mouth. Also Quick Straight Teeth™ braces are worn for only a very short time by comparison with traditional braces, ensuring it is a fast, cost-effective way to have straight teeth.